Radio Corax Bilateral Visits
Visit in Slovenia in September 2014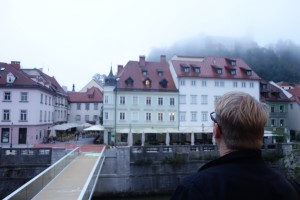 The priorities of the bilateral visit from Radio Corax in Slovenia were the questions of how Slovenia has passed and processed the socialistic past of Yugoslavia. We were interested in the change of the political system of Yugoslavia in the 1990's on the one hand and in the separation and state building process on the other hand. We produced issues about the historical facts of the state building of slovenia, the development of the alternative culture in Ljubljana with the example of Metelkova an radio student as the oldest community radio in europe, as well as about the avantgarde of the Slovene contemporary art in the eighties and nineties. Therefore we interviewed different people, as for example Miha Zadnikar, one of the first occupants of Metelkova, or Božo Repe as an expert in 20's century Slovenian history.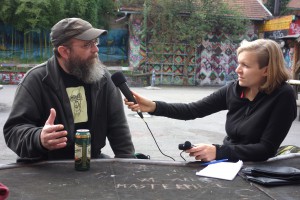 Interview with Miha Zadnikar, one of the first occupants of Metelkova.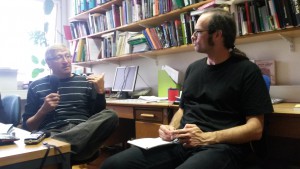 Interview with Božo Repe, profesor at Ljubljana's Faculty of arts and expert in 20's century Slovenian history.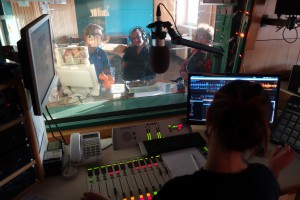 We also had a common programm with radio student about the common sense of the radios, influenced by the sowjet era and about the series "wendefokus" of radio Corax .  (The radioshow is also posted on the website of radio student)
Some more pictures from the bilateral visit in Ljubljana, Slovenia:
Visit from Athlone Community Radio in October 2014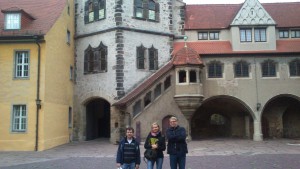 In October 2014 Athlone Community Radio visited Radio Corax in Halle. The historical topics of the bilateral visit were the 50s anniversary of the district Halle Neustadt (Halle Neustadt is a meaningful district of urban planning from socialist times), and the 25 years of "The Change".
Here you can listen to the programm of Athlone Community Radio about their bilateral visit in Halle: http://www.mixcloud.com/AthloneCommunityRadio/story-about-halle-neustadt-and-radio-corax/
Visit in Luxemburg in June 2015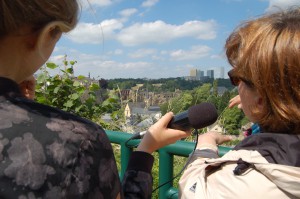 In mid of June 2015 we visited Radio Grafitti / Radio Ara in Luxemburg. The priority of our bilateral visit was the history of the Schengen Agreement as an important part of the history of the EU. The treaty was signed 30 years ago, on 14 June 1985  near the town of Schengen in Luxembourg. We visited the european museum in Schengen just one day before the 30th anniversary of the treaty.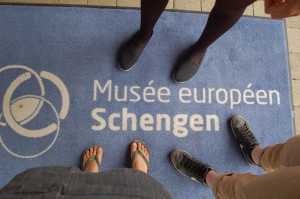 Another more actual topic, wich is related to the Schengen Agreement, is the the current situation of refugees in europe. We met some artists and activists to talk about the topic of refugees in Luxemburg and Italy.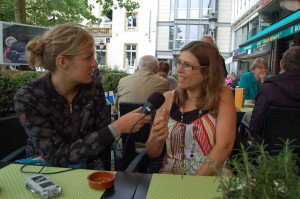 Interview with activist Sandie Richards from "keen ass illegal Luxemburg" ("no one is illegal Luxemburg") about the living conditions of refugees in Luxemburg.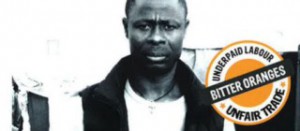 Interview with the photographer Carole Reckinger about the project "Bitter Oranges – African Migrant Workers in Calabria".
Some more pictures from Luxemburg:
For more informations an interviews visit: http://www.freie-radios.net  http://bitter-oranges.com