92.5 Phoenix FM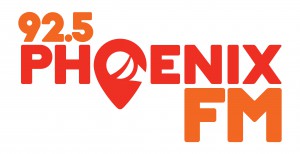 Phoenix FM has been broadcasting to the Dublin 15 community for over 10 years, thanks largely to a team of volunteer members. The population of the area has expanded more than tenfold in the last two decades because of the sprawl of Dublin city and the large influx of Eastern European and African immigrants. A large proportion of Dublin 15 is designated as a disadvantaged RAPID area and the station has been central to community development and providing FETAC certified training to schools, the disadvantaged and minority groups. Phoenix FM meets the needs of the entire Dublin 15 community through its broadcasting and its outreach and training activities.
Since the late 1980s Phoenix FM has been providing informal training to all volunteer members who work with the station. In addition to induction training, which acts as a full introduction to community radio, our members are also engaged in ongoing tutoring and mentoring by station staff and more senior members. Phoenix FM also conducts formal education for its own members and external groups. This training is in the area of community radio and radio production ad a means of media literacy. A team of five people within the station are qualified to deliver this training and there is a long history of training travellers, the unemployed, migrant groups, people with disabilities and other groups in the Dublin 15 area.
In this project Phoenix FM will engage in training on the issue of constructing memory and telling stories which have been forgotten either purposely, as in the case of the Irish men who fought for Britain in World War II, or simply through the progress of time. The initial expert training will be attended by Phoenix FM's trainers who will in turn disseminate the learning to other station members. The ultimate aim will be to involve as many of our members as possible in the historical memory learning experience. One of the outcomes will be programming made by these volunteer members as part of their training experience. Phoenix FM will conduct both formal and informal training to groups in the Dublin 15 area as part of this project.